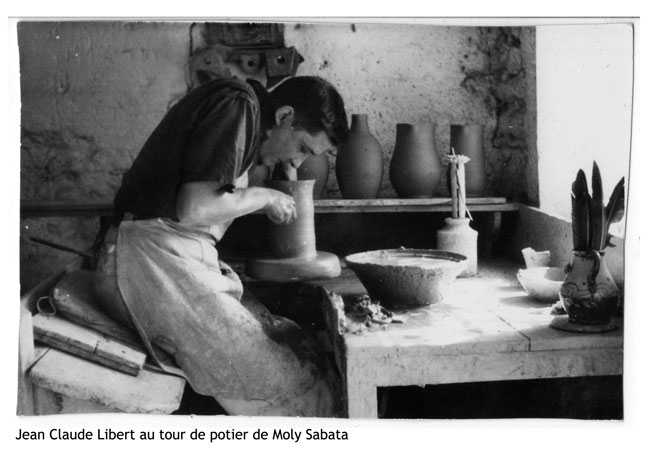 copyright ATELIER LIBERT - ADAGP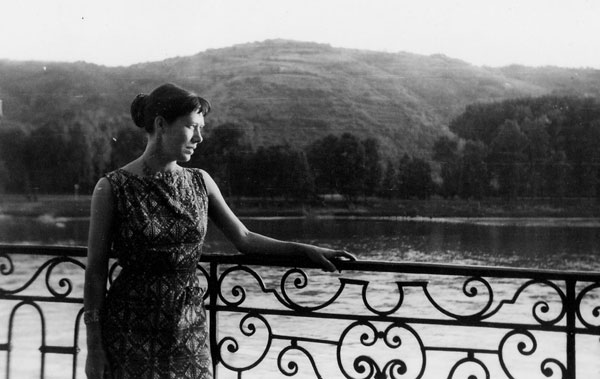 View of Yvette at the balcony of Moly
copyright ATELIER LIBERT - ADAGP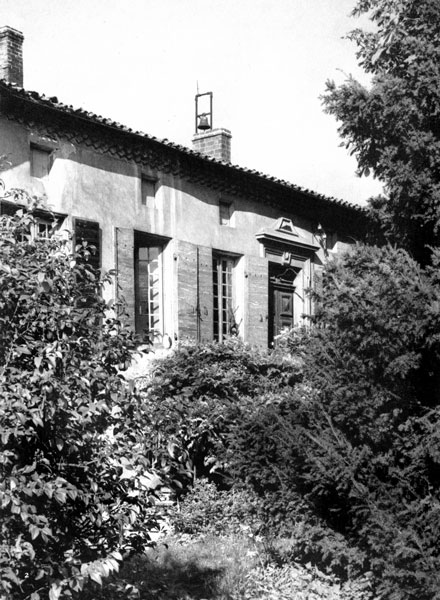 The garden of Moly Sabata (Photo FRANCESCHI-ZODIAQUE)
copyright ATELIER LIBERT - ADAGP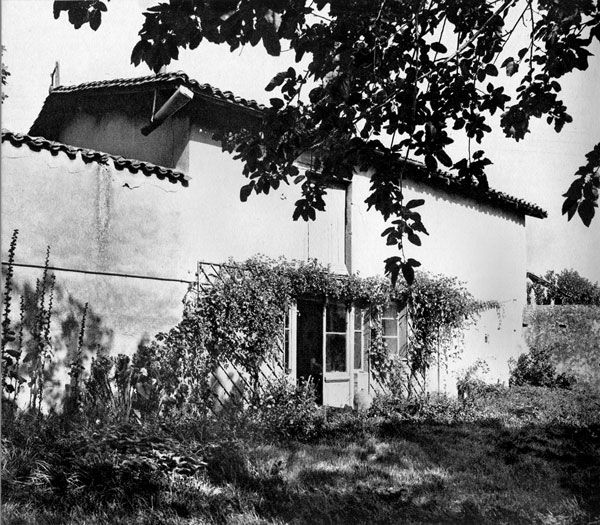 View of Moly Sabata and the pottery (Photo FRANCESCHI-ZODIAQUE)
copyright ATELIER LIBERT - ADAGP
| | |
| --- | --- |
| History of Moly Sabata | |
| Moly Sabata nowadays | |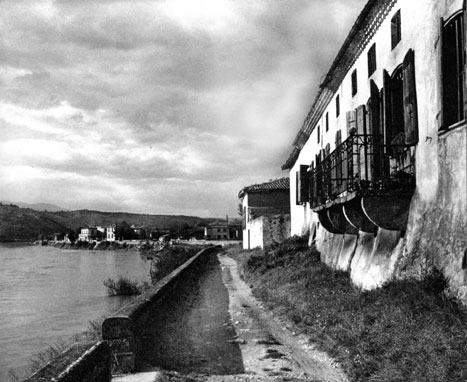 Photo Zodiaque-Franceschi
copyright ATELIER LIBERT - ADAGP
Moly-Sabata is a large property, dating back to Louis XVI, on the historic register, located on the banks of the Rhône in the area of Sud de Sablons known as "Fond de sablons".
This neighborhood was once an important Roman port. It was also the historical center of Sablons, as a matter of fact across from that of Serrières, in Saint Sornin, as evidenced by the ancient submerged levee, and by the location of the old Saint Ferreol church. The floods of the Rhone, have only left the location of this former church which serves as a central square and which is nicknamed "cemetary."
Adjacent, Moly-Sabata is prominent, superb, mysterious, encircled by walls. Its extreme proximity to the Rhône causes it to be intimately influenced by the floods of the Rhône which certainly explains its explicit name : Moly Sabata meaning "mouille-savate" - feet in the water. This is not as common today since the old Rhône has gone lower, in large part due to the creation of the deviation canals.
First a boatman's stop, then a convent, a shelter, more recently in 1890, the site where Anne Dangar will later create the studio of the Rhône, a sectarian school "Ecole Paul Bertois et Bertrand Charmes". This denominational school closed in 1906, after the rupture between the Church and the State in 1904. But Moly-Sabata became famous thanks to the initiative taken by Albert Gleizes who by renting it starting in October 1927 then purchasing it in 1938, decided to make it a center for artists. He welcomed the most diverse group of artists, in a type of utopian commune, to allow them not only to express their artistic talents, but also to share a vision whose aforementioned principles, were established by A. Gleizes.
Moly was damaged by a fire in October 1983. This commune was reborn thanks to the arrival of Gilka BECLU-GEOFFRAY in Spring 1990. She remains active under the patronage of the Ministry of Culture and of the Albert Gleizes Foundation (foundation created following the will of Mme Gleizes March 23, 1984).
Life at Moly-Sabata from 1930 to 1951 was often compared to a monastic life, of renunciation, with rudimentary comforts. It was representative of the actual reasoning of Albert Gleizes which consisted of progressively reuniting art, life, and the faith in God. The artists of Moly share the strong beliefs of Albert Gleizes as expressed in his works on Cubism and especially : the conviction of absolute truth in Art, the appeal of the absolute in its bare simplicity, which notably explains the return to earlier techniques, and the strong "primitive" influences in the search for perfection of techniques the importance of creating by hand - intelligent know-how of the artisans and farmers with the appeal of popular art, compared to showroom art, sophisticated, refined (which notably led these artists to refuse fashionable expositions), the need to transmit what is learned, by oral or written teachings.
Translated from french by Jean Patrick Libert